C

ome Aboard the Sailing Yacht Sopris for Fabulous Caribbean Sailing Vacations

Whether you're sailing through tranquil crystal clear waters, or anchored in a secluded cove with the most beautiful beaches in the world, you will agree – this will be the Caribbean Sailing Vacation of a lifetime! You can enjoy snorkeling, diving, fishing, shore excursions, sightseeing, beachcombing, or just sit back, relax, and enjoy a cocktail while viewing one of the most beautiful places in the world.


Specializing in Overnight & Week-long Sailing Charters in the US & British Virgin Islands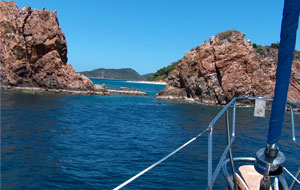 Sail to St. John, Caneel Bay, Cane Garden Bay on Tortola, or plot your own course in the Caribbean
Swim, Snorkel, Scuba Dive, Fish, Beachcomb
Kick back and relax on some of the most beautiful secluded beaches in the world
Enjoy duty-free shopping and lively beach bars
Departs from American Yacht Harbor, Red Hook, St. Thomas
Leave the Crowds Behind, Reserve Today!
Let's Face It… You've thought about it for quite a while.
A fabulous sailing vacation through the Caribbean Islands, waking up to an explosive sunrise, and toasting the day's end. Diving into crystal clear waters that are so private, you feel as if you are the first to discover them. Whether you're planning on a Daysail, an Overnight, or even a week-long sailing trip, the Sailing Vessel Sopris is ready for you. We have been providing sailing dreams since 1994 throughout the US and British Virgin Islands.


Give us a call today to make your reservation!